About
Kimberly
Kimberly is a graduate of the University of Guelph (1991) with an Honours B.A. specializing in Studio Art (Drawing, Painting) and Art History. In 1998, she received a Post-Graduate Diploma in Interactive Multimedia from Sheridan College.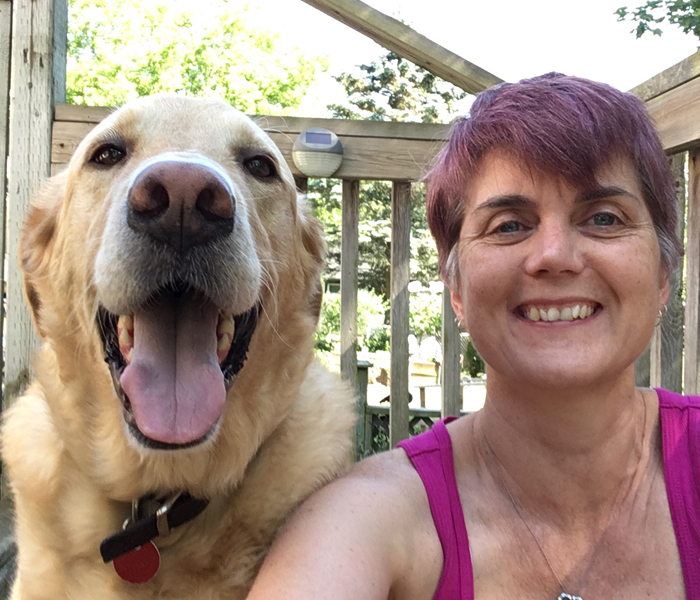 21 yrs graphic design experience with Adobe Creative Cloud
Excellent typographic, layout, design, and illustration skills
HTML & CSS coding skills & Word Press
Since 1998, she has worked professionally as an Illustrator and Graphic Designer for clients such as the University of Guelph, Image Craft, Inc., Lawson Falle Publishing, Ltd., Carriage House Printers, Inc., A-Line Greetings, Inc., Quadriga Art, Inc., Nemcor, Inc. and Pemmican Publications.
Kimberly has a strong print background and has specialized in giftware & stationery for the past 16 years. Some the items that she's created have included: foils, embossing, flocking, pop-ups, die-cuts, glitter, laser cuts and glitter. Her designs have sold in major retail chains throughout Canada and the United States.
In the Fall of 2007, Kimberly illustrated her first published children's book, "A Journey Through the Circle of Life", for Pemmican Publications. The following year, she illustrated "Granny's Giant Bannock", which was short-listed for the "McNally Robinson Book for Young People Award – Younger Category" at the 2009 Manitoba Book Awards. Since then she has published another 4 other books with Pemmican along with "Michael and the Purple Cows" through Book Surge.
Kimberly enjoys solving design problems & learning new skills. She keeps up with the latest software & technologies and is always up for the next challenge!
Download My CV